Team members Prof Phil Stevenson and Dr Victoria Woolley visited NM-AIST in Tanzania and Egerton University in Kenya to hold meetings about the NaPROCLA and McKnight work, see the field sites with local project staff, and provide additional training.
Dr Woolley stayed on a little longer in order to train Egerton University researchers in molecular skills such as PCR, particularly with PhD student Janet Nyagucha Obanyi.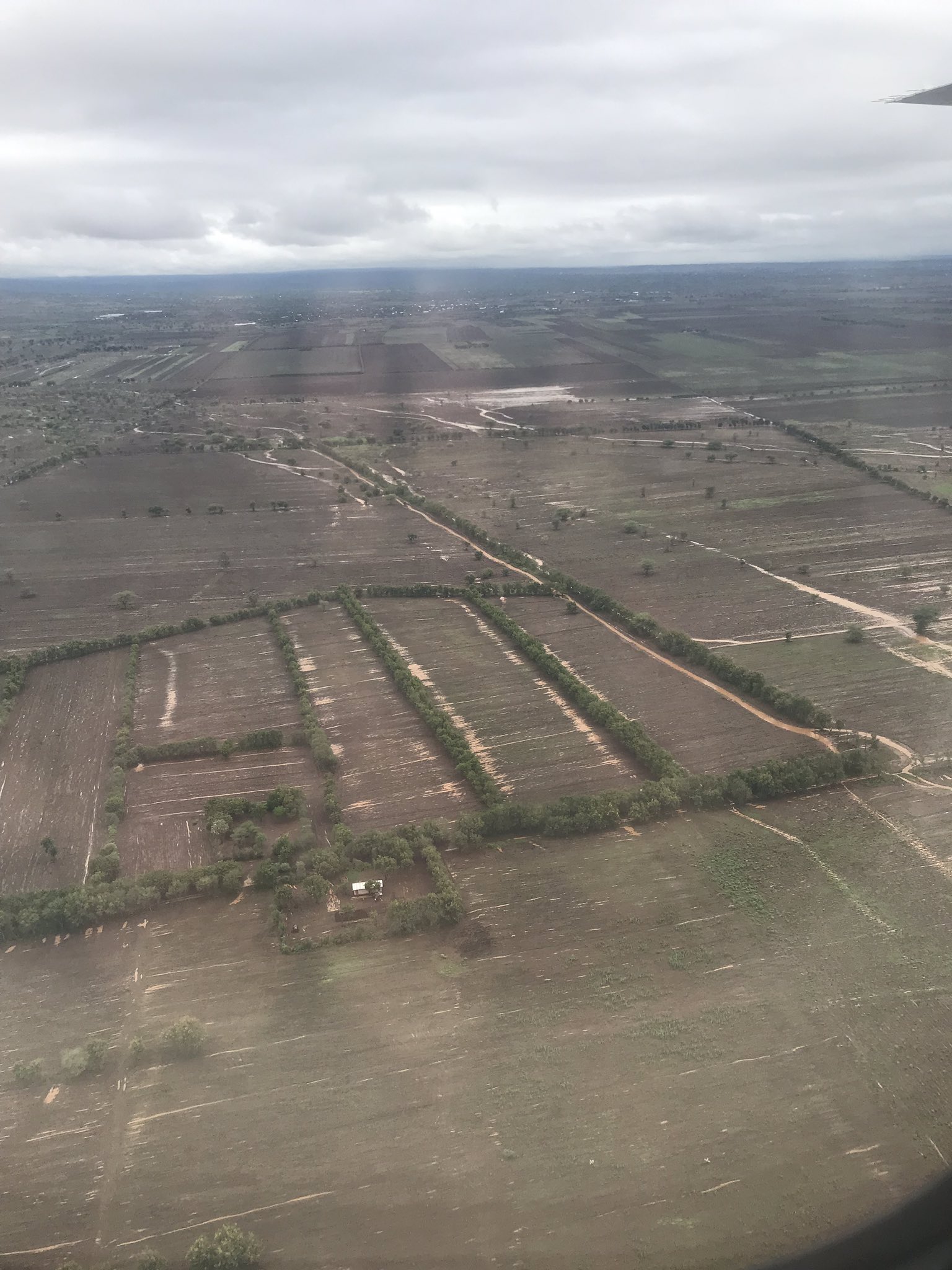 Credit: PC Stevenson
The UK team (Phil Stevenson, Steve Belmain, Tory Woolley and Sarah Arnold) joined the Malawi team (Vernon Kabambe, Yolice Tembo) at LUANAR to carry out field site visits, scoping for the upcoming planned fieldwork as part of NaPROCLA, and to catch up with the McKnight Farmer Research Networks.
At this time of year farmers are still waiting for the rains and deciding what crops to plant, and timing the planting optimally. As the dry season has continued for some time, there are not a lot of flowering plants actively growing/blooming so nectar availability for natural enemies such as parasitoid wasps may be low. NaPROCLA will seek to investigate this more.
L-R: Phil Stevenson, Tory Woolley and Yolice Tembo consider a Tephrosia plant and examine it for insect activity.
The Farmer Research Networks meeting was engaging, as the farmers had many specific questions about the uses of pesticidal plants on fields, and feedback about the process. They unanimously agreed that pesticidal plants really do work, but have reservations about the labour involved. After farmer-led discussion and votes, they agreed that the next stage of their research will focus on combining different species and testing their efficacy as combinations.
Yolice Tembo and Steve Belmain feed back to farmers about the pesticidal plant research so far and listen to farmers' ideas about future directions.
The Royal Entomological Society held a regional meeting at the University of Greenwich on 9th January 2019, themed around Insects: Tools for Life and Death (to encompass both the role of insects in forensic entomology and decomposition, but also in ecosystem health, livelihoods and conservation). Around 35 delegates attended from the south east of England and beyond.
As part of the meeting, Sarah Arnold gave a short talk presenting some of the results from the Darwin and McKnight supported work about the role of pollinators and natural enemies in ensuring bean production and yield. It was a good opportunity to share the progress so far and reflect on the real benefits that can be gained from managing land for beneficial biodiversity.
The NaPROCLA team is excited to welcome new post-doctoral research assistant Dr Victoria Woolley to the project. Dr Woolley joins the project from a PhD at the University of Warwick where she worked with the Warwick Crop Centre team on IPM and specifically biopesticides. She brings her expertise in molecular work, entomology and pest management together to support the project. Dr Woolley will be based at NRI but will be visiting all the project partners and working alongside all members of the team as the work packages are implemented.
Credit: University of Warwick | Victoria Woolley presenting some of her previous work at the RES postgraduate forum, 2017.